this are my old commisison on DA. hope that you enjoy it.:) / estas são commissions antigas que fiz no DA. espero que gostem.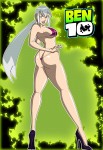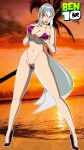 note: the first one is not my commission, still it´s got removed from grimphatom gallery....
Estas imagens tinham sido banidas no DA mas estou mostrando elas aqui. /

These

images

had

been

banned

on

DA

but

I'm

showing

them here

.

:

)
more commissions and My OC pictures soon...